Dresser Trap Rock is a high quality rock, technically called altered basalt. It is used in landscaping, hot mix asphalt, concrete production, seal coating, subsurface drainage projects, synthetic turf fields, shingle head lap and for railroad ballast.


Landscaping
In crushed aggregate form, a dark, blue-gray color is dominant and is a unique landscaping cover. Its extreme hardness provides long lasting performance and is available in several sizes to meet all your landscaping needs.

Asphalt & Concrete Applications
In asphalt hot mix, our products meet strict performance criteria necessary to achieve today's challenging specifications.
In concrete, Dresser Trap Rock is used in high strength concrete to exposed aggregate applications displaying our unique color.

Synthetic Turf Field Construction
Trap Rock is used as a base layer for storm water drainage on a synthetic turf field and also as a finish layer the turf sits on. We have supplied our high quality rock products on over 35 synthetic turf fields in the Minneapolis / St. Paul metro area.

Subsurface Drainage Systems
As land values increase and construction sites get smaller, architects and engineers specify subsurface drainage systems rather than storm water retention ponds to handle a site's runoff.
The specification requires a hard rock such as trap rock over limestone or natural sand and gravel products.

Shingle Head Lap
Dresser Trap Rock supplies head lap to several asphalt shingle producers in the twin city metro area.
The production of head lap is a complex process that requires high quality material and processing equipment.
We supply this product on a year round basis in an enclosed crushing facility.

Railroad Ballast
Dresser Trap Rock has been supplying railroad ballast since 1914, and it has been the cornerstone of our business.
Ballast specifications have some of the toughest quality requirements in the aggregate industry and we provide material that meets the demand.
Established in 1914, Dresser Trap Rock Inc. continues as one of Wisconsin's oldest industries. The company name originates from the kind of rock being crushed on location: trap rock, which is a dark, fine-grained igneous rock. Known as one of North America's hardest rock, trap rock is actually altered basalt, or volcanic (non-porous) rock with irregular seams.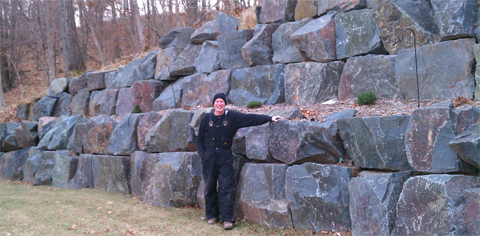 As boulders, it exhibits subtle hues of gray, blues, reds, greens, and purples but in crushed aggregate form the dark blue gray color dominates, creating a unique richness Dresser Trap Rock is known for.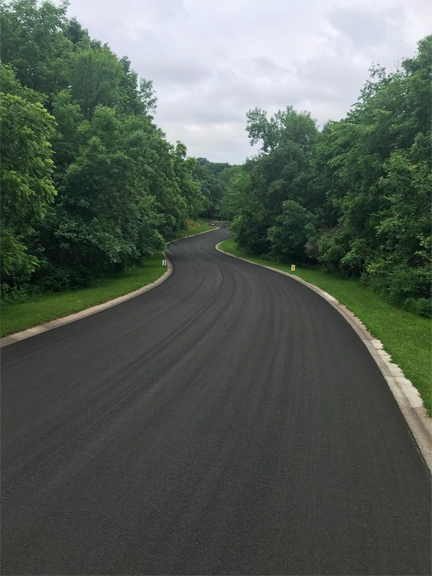 The quality of trap rock deposits around the world vary, in the same manner other mineral deposits vary. The Dresser trap rock deposit remains the hardest concentration of this basalt-type rock in America; so hard, that Dresser Trap Rock boulders were utilized by NASA for testing drills employed on the moon probe.
Railroad ballast has been the cornerstone of our business for many years. Now bituminous and concrete applications, erosion control, seal coat aggregate, landscaping, shingle head lap, fill materials and road base are strong supporters of our product line up.
Known for our unique color, landscape designers specify Dresser Trap Rock to form picture-perfect borders for foundations, driveways, sidewalks, pools, patios, and rain gardens. As an ideal background color, trap rock compliments flowers, shrubs, trees, and all colored structures. What's more, trap rock's innate hardness is ideal for building natural looking, long-lasting structures such as waterfalls and retaining walls.
Beauty and Value that Endures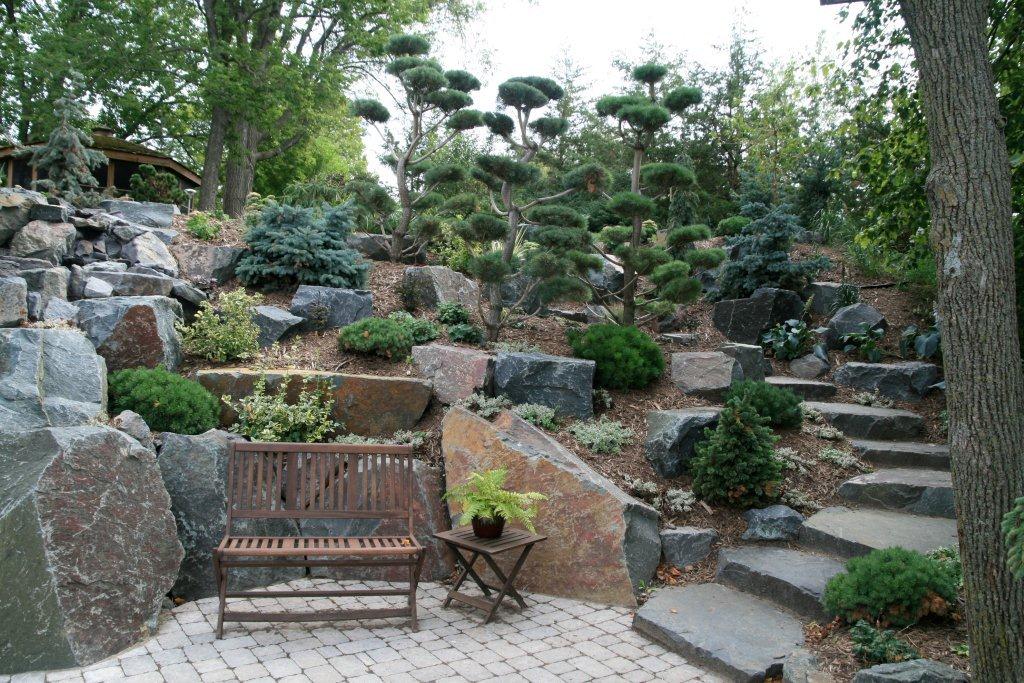 Count on Dresser Trap Rock to retain its original shape and luxurious color forever. It is inert and unaffected by sun, rain, or temperature.
Landscaping with Dresser Trap Rock is a wise investment. You will be rewarded with a lifetime of visual pleasure without maintenance, plus added value to your home, building or complex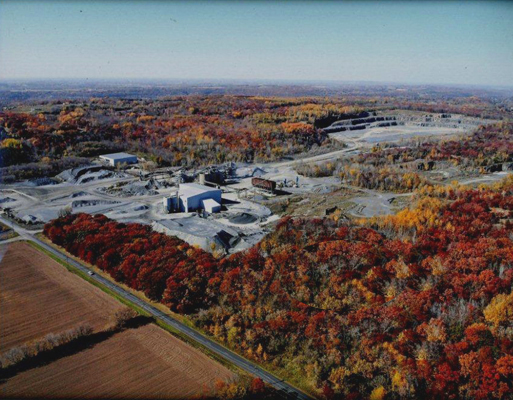 Watch a Video of a Quarry Shot
The first step in processing our trap rock.



No Project Too Big Or Too Small
Dresser Trap Rock is a wholesale supplier of rock products and does not supply to the retail market at our quarry.
We serve private, commercial, municipal, state and federal projects. 
We can supply your job needs from one truck load to thousands of tons. Most of our customers coordinate their own transportation needs based on their job demands but we can offer limited delivery services.
We pride ourselves on the coordination and supply of high quality materials for all our customer's needs whether large or small.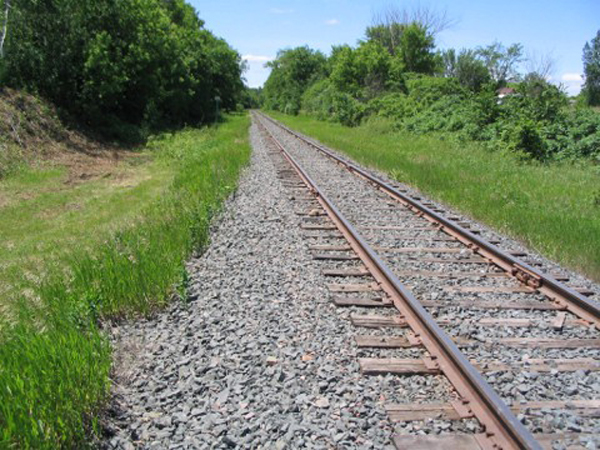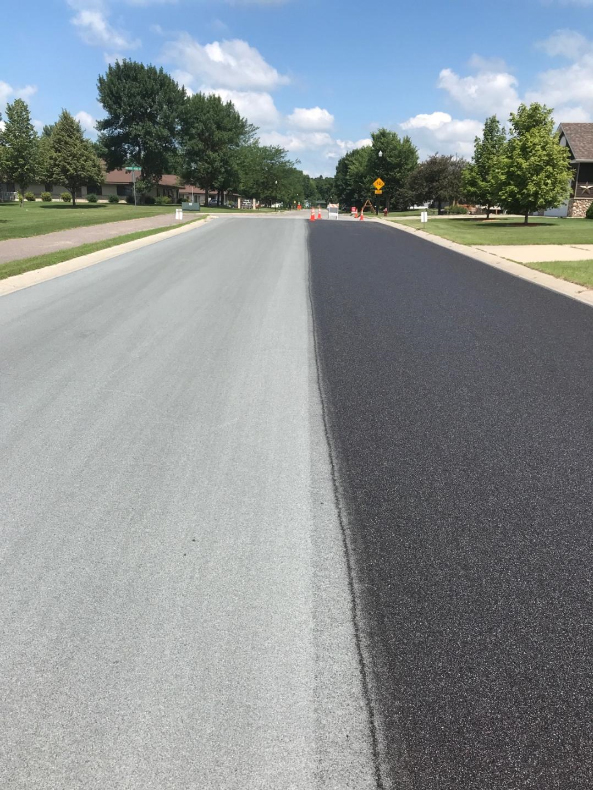 We've Been Operating For Over 107 years
Known as One of North America's Hardest Rocks
"Easy access, quick, and friendly."
"High quality products. Great service!"
"Great people run this pit!"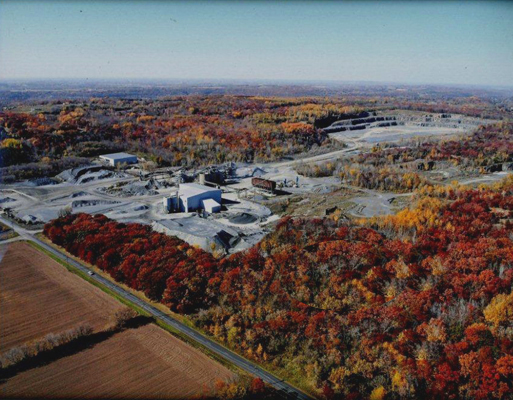 P.O. Box 517, 1000 East Ave. N, Dresser, WI 54009